Choose Your Country
Welcome to

 
    Beatrix
          Potter
                 Figurines



|
|
|
|}
}
}
}
}Your Definitive Guide to
 Beatrix Potter Figurines
Beswick, Royal Albert and Border Fine Arts Beatrix Potter Figurines have increased in popularity over the years.   Beswick and Royal Albert Figurines especially, since they are no longer in production, have become very desirable collectable items
It is interesting to note that it was Beatrix Potter herself who first sought to have her creations lifted off the printed page and into other marketable products.
Around about 1907 she modelled some clay figures and contacted Royal Doulton's Lambeth factory. However nothing came of this project.
Some ten years later another attempt was made to produce the charming characters from her stories in clay form. A Stoke on Trent firm, Grimwades, created a model of Jemima Puddleduck and sent it to Miss Potter. She did not like the model but was interested enough to pursue the idea further.
Unfortunately in the end nothing came of it.
It was to be several years before any of the wonderful characters from her books were to be produced in ceramic form. Sadly by this time however she had died.

Below are a few Beatrix Potter Figurine Facts
Explore Our Blog to Find many more Interesting Facts:
[
[
[
[
[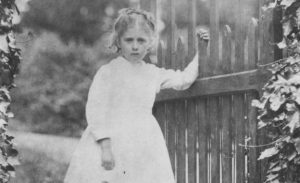 Enjoy this:

Below is a selection of
Beatrix 

Potter Figurines:
To Find the Figure you are particularly
      interested in –
GO TO MENU
Deals for Beatrix Potter Figurines on Ebay
Click on an item below with No obligation to buy: