Back to Beatrix Potter Fashion Accessories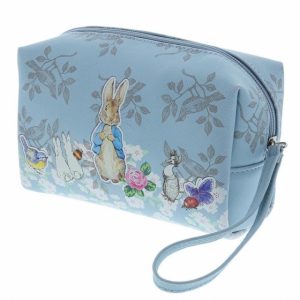 This beautiful Peter Rabbit Wash Bag will make a lovely, practical and decorative gift. Perfect for all ages. There is plenty of room to store all your toiletries.  It is ideal for sleep over's and holidays.  It has a Zip fastening.
Not only was Beatrix Potter a wonderful story teller she was also a very accomplished artist and the Wash Bag is decorated with some of the original illustrations from her collection.
Dimensions: Height 14.0cm – Width 17.5cm – Depth 8.0cm
Deals on Ebay
Click on Item with no obligation to buy: